Jesus Perez | Runner at Brooklyn Track Club
Posted by JOHN HANSEN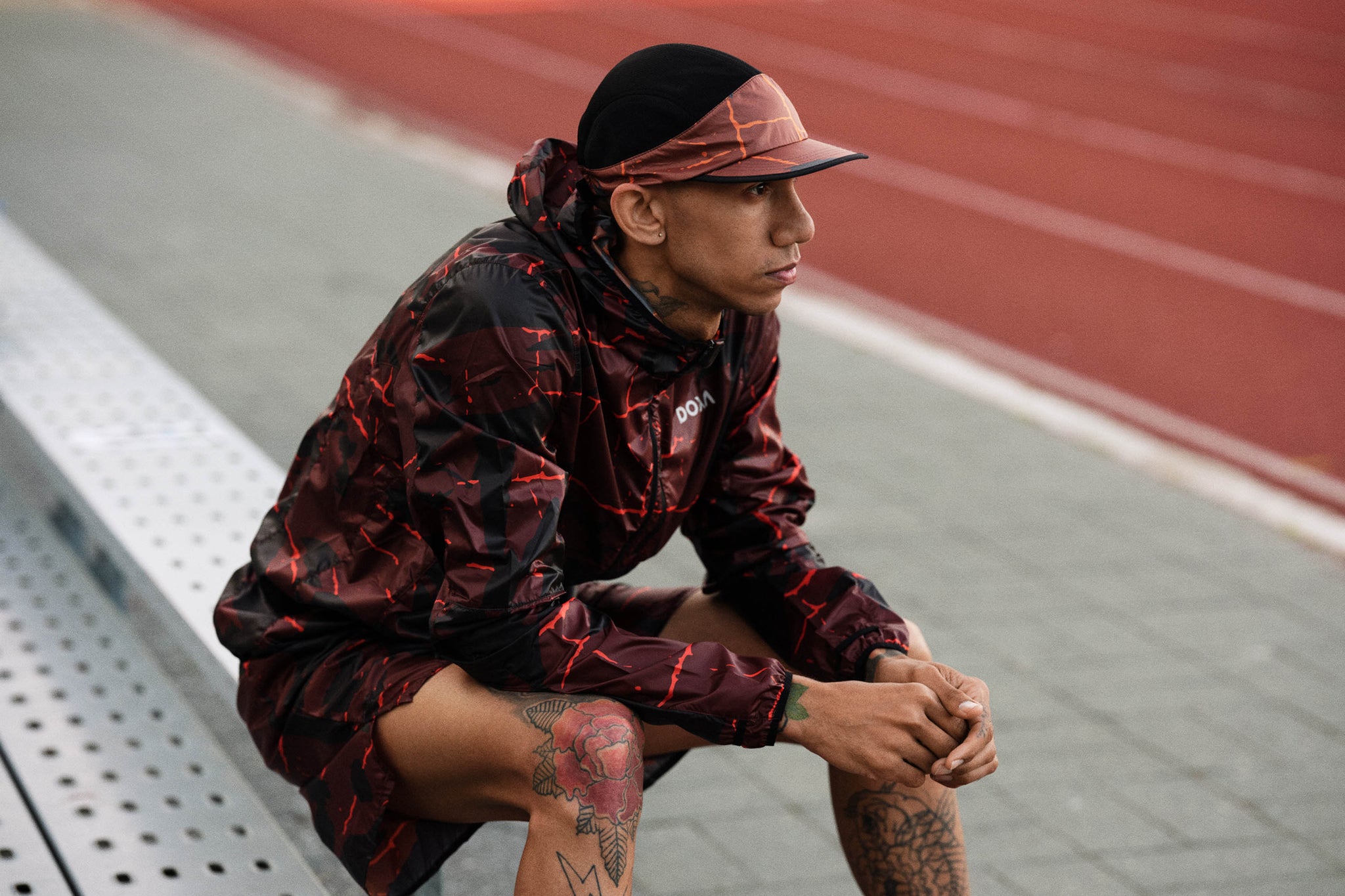 New York City - we all know this city, the vibe and energy it brings. For the Summer 20 collection we invited runner Jesus Perez from Brooklyn Track Club to come onboard and share his thoughts about running culture.
- Jesus Perez
- Graphic designer
- Bronx, NYC, USA
- IG handle @weligsander
When did you touch running for the first time and how was your experience?
"Three years ago I used to go to the gym with my cousin and one day he invited me to go out for a run. After that I liked it so I started to challenge my self to beat my last distance run every time I went out for a run.
But the event that drove me more to it was watching the 2016 NYC Marathon in person. Then I found NRC and joined them for some group running, signed up for some races to keep me motivated and then I decided to join Brooklyn Track Club for some speed workout."
How do your prefer your running sessions and have you tried out any of these social running crews?
"Running in group has always been a plus for any kind of runner, it gives you a push to go faster, further and make the run more fun and less painful. Those are only a few reasons why I prefer to meet with my team every Tuesday for track workouts or Sunday for long runs. In Brooklyn Track Club (BKTC) we push each other to be better in every workout. BKTC is like a family where I have gain most of my experience about running."
How does running affect your life?
"Running for me is a getaway from my daily routine and at the same time it keeps me healthy and fit. At first you do it for fun but once you take it more seriously it take more commitment and discipline for you to succeed at any race distance. Running has taught me to work hard to get what you want in life."
Many runners have had the opportunity to experiment a state of euphoria while running, also called Runners High. Have you tried it and how did you achieved this feeling?
"It mostly happens to me when I think of my dad who passed away years ago or when I'm almost finishing and get to see my family waiting for at the finish line."
If you could go for a morning run with anyone in the world, who would it be?
"My dad."
Road vs. trail?
"Road. But sometimes is good to connect with the nature and see the beauty that the world has to offer."
Do you listen to music while running? And if you do, can you recommend a favorite track?
"Sometime when running solo. Hip hop or any kind of Latin music. Freedom by Pharrell is one of my fave."
What do you think of when thinking of METAL HEALTH CLUB?
"The health benefits of running. A club with a common goal; Running!" Collection 2019 Sale 70% Off Title for image